Dear Cardinals,

The end of the 2022-2023 school year is fast approaching! Many of you are likely thinking about upcoming summer activities and plans. Do we have daycare? Where will we go for vacation? Does my child have their summer job set up? And, if you are like me and my family, you are consumed with preparations for a high school graduation as well as planning for a big transition in the fall to life after NCSD!
Although graduation is typically thought of at this time of year, many families are just starting their journey into the school system. Starting kindergarten is also a huge milestone in a child's life. NCSD strives to make any and all transitions a family experiences positive, informative, and easy. That is why we recently held a kindergarten parent meeting night at all four elementary buildings!
Families were welcome to attend an evening that provided information about kindergarten round-up, summer school opportunities, and the start of the school year. Meet and greets with teachers, principals, and staff as well as building tours were part of the evening. Students were provided with materials, a free book, and technology resources that will help prepare them for the start of kindergarten. Everyone even had an opportunity to visit and begin meeting future classmates and families over supper! One Woodrow Wilson parent described the overall experience as 'Helpful! The way the teachers interacted put my mind at ease for next year. It helped me get a better feel and is easier on parents before the first day of school.'
Thomas Jefferson kindergarten teacher Jensen Pauley shared her thougths about the experience. 'My overall experience with this event was greatly valuable. As a teacher, being able to meet some of the incoming Kindergarteners was so special to me. Being able to start building these relationships with our students this early is so important and beneficial for the upcoming year. It was also great to meet our students' families and be able to meet them and converse with them about their student's and Kindergarten as a whole. In talking with some of the families, the students enjoyed our school "Scavenger Hunt" that involved taking a tour of our building and receiving some treats, activities, and a book to take home. It was a really exciting and fun experience for everyone.'
If you were unable to join us for this event, please do not worry. The next step of preparing to enter kindergarten is round-up which will be held on April 17th at all four elementary buildings. If you have a child that will be entering kindergarten in the fall of 2023, please register as soon as possible by using the QR code found on the district website, by calling any of the four elementary buildings, or by calling central office at 641-792-5809. If you know of any other families, friends, or neighbors that have a student who will be a kindergarten students, please encourage them to do the same.
It is certaninly an exciting time of the year as we close one school year and look towards starting another. As Todd Schuster, Woodrow Wilson principal, stated, 'We are looking forward to working with the class of 2036!'
Sincerely,
Principal Trisca Mick, Thomas Jefferson Elementary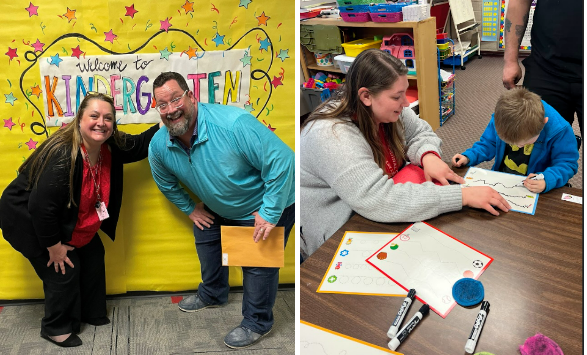 Why We Chose Newton!
Listen to some of the employees of Newton Community District tell us what they love for themselves and their families as they have made Newton a home for their family and the school district a trusted place to educate and nurture their children!
Blues in the School
Bringing art and music into the school is always a wonderful opportunity! It was fun to have this program at the elementary schools and create music with the students.
Meet our Bus Drivers!
Meet some of the bus drivers of NCSD! They are passionate about making students' days, and we appreciate all the care and attention they put into their job to keep the students safe on their way to and from school and activities.
---
UPCOMING DATES
April 17th
1.5 Hour Early Dismissal for Students
No Preschool
Kindergarten Round Up
April 18th-21st
BMS and Elementary ISASP Testing
April 24th
NO School Students-Teacher Professional Development Day
Board Meeting at 6:30pm
April 25th & 26th
Elementary ISASP Testing
April 27th
Parent Teacher Conferences- NHS
Enroll TODAY!
It's time to re-enroll for the 2023/24 school year, it will be here before you know it Use this link to get signed up HERE!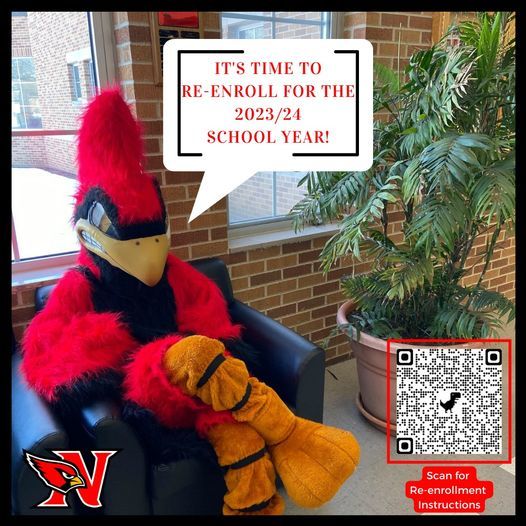 ---
Board Highlights
Check out the latest Board Highlights from our April 10th, 2023 Meeting!
MORE INFORMATION IN NCSD