Cardinals,
February is always one of my favorite times of year at school. To me, there's nothing better than Valentine's Day at an elementary school. From seeing students carry in their Valentine boxes, to watching the excitement as they open their cards from classmates, and seeing the cupcake frosting all over their smiles, the day just can't be beat.
This February is going to be extra special at Aurora Heights, as we recently launched a "Kindness Challenge" . Our staff and students are finding creative ways to show kindness at school. As each class completes acts of kindness, they're creating a short video or picture message to share what they did. They're also challenging another class at AH and another in the district to join the challenge. Our hope is that this spreads across the district and we see an abundance of acts of kindness in Newton!
We're also getting ready at all elementary schools for parent/teacher conferences coming up on March 7th & 9th. This is an important time for teachers to be able to share what students are learning at school, their academic and social/emotional progress, and what parents can do to support their child's learning at home. It's also a time for parents to ask questions, share concerns, and let the teacher know what you see at home. Our goal is to meet with 100% of families. If you have an elementary aged child, please help us meet this goal by attending your child's conference. Call your child's school if you're not able to attend, as we're all happy to find a day and time that works best for you.
Before we know it, winter will be coming to a close and spring will be upon us. We look forward to having a wonderful 4th quarter of school and seeing all the acts of kindness our students and staff accomplish. It's always a great time to be a Newton Cardinal!
Sincerely,
Jolene Comer
Aurora Heights Principal
Thank you to our School Counselors!
Grateful for our School Counselors and all that they do for our students and schools. Learn more about what our School Counselors do!
What is an School Resource Officer?
Learn about our School Resource Officers and how they make a partnership between the community and the schools, while helping our students learn more about law enforcement.
TEACHER FEATURE
RJ Brown brings an energy and enthusiasm for teaching that is well received by his students! Learn more about what he is doing for Newton Schools and Athletics today.

UPCOMING DATES
FEBRUARY 18th
Me and My VIP
FEBRUARY 20th
School Day (Makeup Day from Cancellation on December 22nd, 2022)

FEBRUARY 21st
2nd, 3rd, and 4th Grade Music Concerts
FEBRUARY 27th
Teacher Professional Development Day- No School Students
Board Work Session: 5:30pm-6:30pm
School Board Meeting: 6:30pm-9:00pm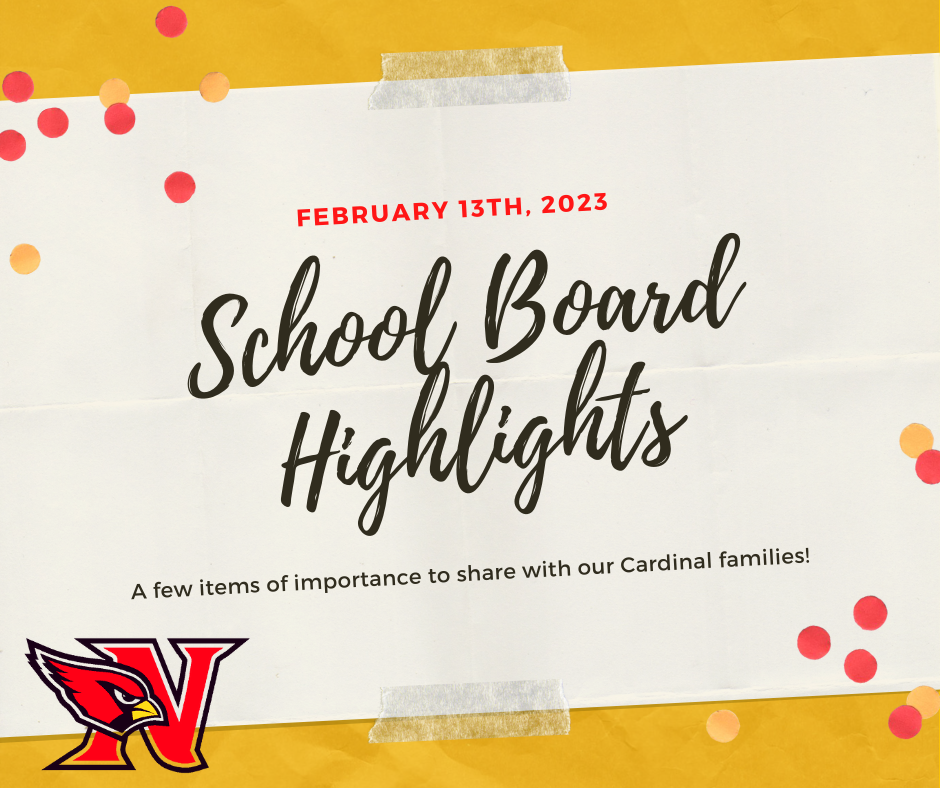 Highlights from the meeting on February 13th, 2023 here!
INCLEMENT WEATHER INFORMATION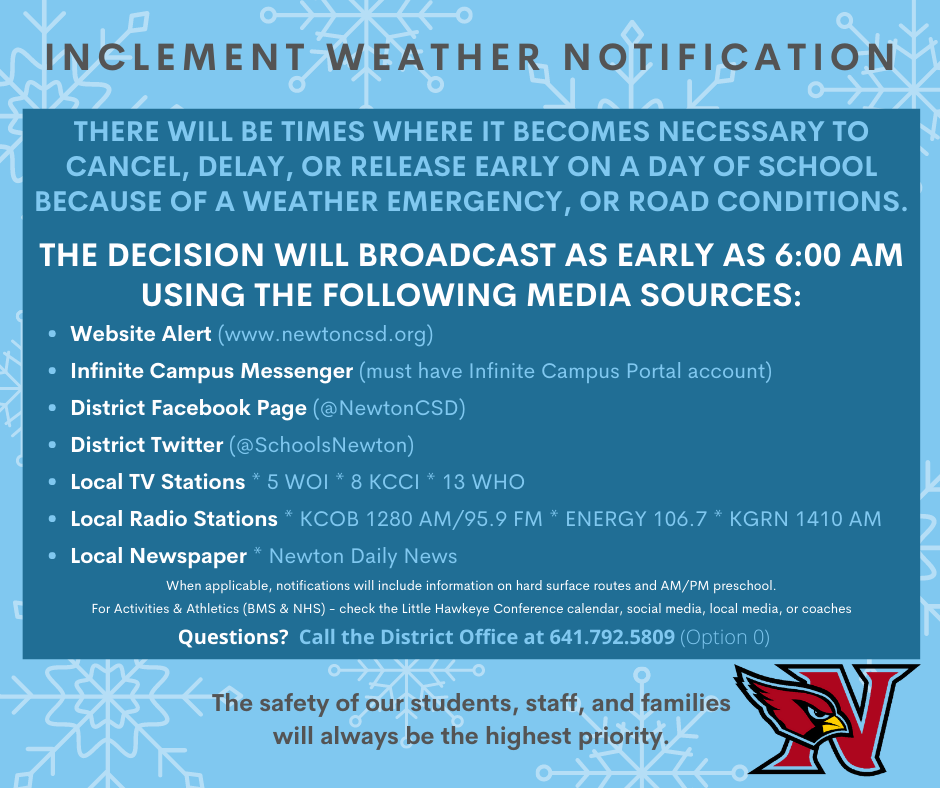 MORE INFORMATION