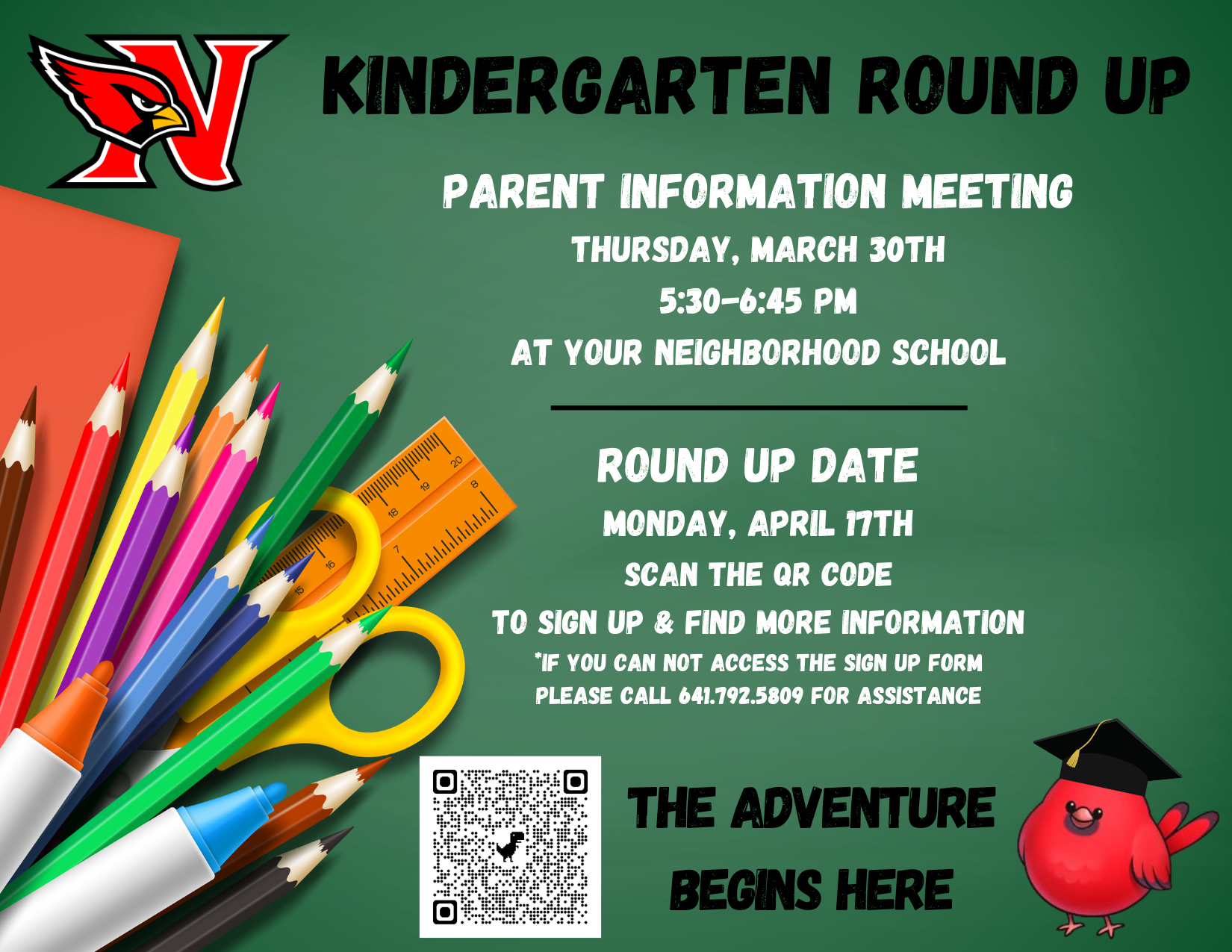 Kindergarten Registration
If your child will be 5 years old by September 15, 2023, your child can be registered for Kindergarten. Please complete and return a Kindergarten application packet (with required documents) to the Central Registrar's Office.
We have four elementary schools within our district: Aurora Heights, Emerson Hough, Thomas Jefferson, and Woodrow Wilson. The elementary school your child will attend is determined by your address within our district. Check out our School Boundaries Map to find your child's elementary school!
KINDERGARTEN ROUND-UP - WILL BE APRIL 17, 2023 AT YOUR ELEMENTARY ATTENDANCE CENTER
There are three, 2 hour sessions: 8:00 AM - 10:00 AM; 10:30 AM - 12:30 PM; and 1:30 PM - 3:30 PM. Make sure you complete the application to select your session preference.
There will be NO SCHOOL for current Kindergarten students on April 17, 2023 due to Kindergarten Round Up.
Attend the Parent Meeting on March 30, 2023 at 5:30 PM. The meeting will be at your elementary attendance center. At the Parent Meeting you will be introduced to the Kindergarten program and what will be required before your child starts school.
If you missed the Parent Meeting, please contact the secretary at our child's elementary attendance center for information.
Aurora Heights - Lesa Blatchford 641.792.7324
Emerson Hough - Chelsea Swarts 641.792.3982
Thomas Jefferson - Cookie Fuzell 641.792.2498
Woodrow Wilson - Becky Hayes 641.792.7311
There is a packet of materials that needs to be completed before school starts. The packets will be available at your elementary attendance center the night of the Parent Meeting or at the administration office.
REGISTRATION PROCESS
Complete the Kindergarten registration process (with required documents below)
Required Documents:

a copy of your child's birth certificate
a current immunization record
proof of residency (driver's license or lease, mortgage, utility bill with current address)
Please submit your documents to Melinda Robertson at the Central Registrar's Office (EJH Beard Administration Center - 1302 1st Avenue West, Newton) or via email to robertsonm@newtoncsd.org.
After all documents are received, a link to the Infinite Campus online registration kiosk can be be emailed to you to complete the Kindergarten registration process or you may make an appointment to register at the EJH Beard Administration Center - 1302 1st Avenue West, Newton.
If your child currently attends the Newton Community Preschool, please contact Melinda Robertson.
If you have any questions, please contact Melinda Robertson 641.792.5809 (Option 1 - District Office) then (Option 2 - Central Registrar's Office) or roberstonm@newtoncsd.org