General Information...
Children need healthy meals to learn. The Newton Community School District offers healthy meals every school day.
Full Price food service fees for the 2023 - 2024 school year are as follows:

Breakfast: Elementary ($2.00); Middle & High School ($2.00); Adults ($2.50)
Lunch: Elementary ($3.00); Middle School ($3.00); Highschool ($3.25); Adults ($4.85)

We encourage you to complete a Free and Reduced price application to determine if you qualify.
You only need to submit one application per household, even if your children attend more than one school in the Newton CSD.
Be sure to read and sign the Waiver Information on the back of the application to be considered for a full or partial waiver of school fees.
---
HOW TO APPLY FOR FREE AND REDUCED PRICE SCHOOL MEALS/MILK (AND FULL OR PARTIAL WAIVER OF SCHOOL FEES):
2023 - 2024 Free and Reduced Applications are now available in the following ways (as of July 12, 2023):

Website Links (Download/Print)
Paper Copies are available at the EJH Beard Administration Center (1302 1st Ave West, Newton)
Paper Copies are available at all school buildings
---
HOW TO SUBMIT COMPLETED FREE AND REDUCED APPLICATIONS:
Postal Mail:
Newton High School, 800 E 4th St S, Newton, IA 50208 ATTN: Julie Miller
Drop Off at:
E.J.H. Beard Administration Center (1302 1st Ave West, Newton)

The district office is open Monday - Friday (7:30 AM - 4:30 PM)

Any school building office secretary
---
FREE & REDUCED NEED TO KNOW INFO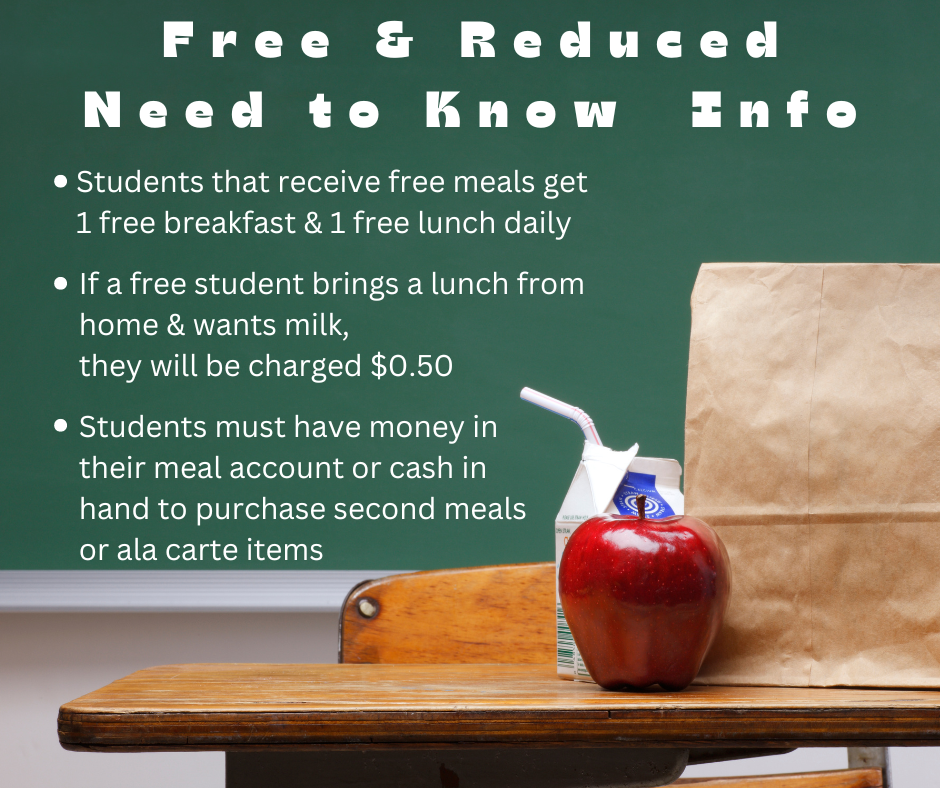 Questions? Please contact Julie Miller, Food Service Supervisor (641) 792.5797 (X2001) or via email at millerj@newtoncsd.org.