Your Roadmap to Wellness
In partnership with MercyOne, the Newton Community School District has created a Wellbeing Portal for our employees with online tools and resources to help you focus on your mental, physical, and emotional health. There are resources to help you achieve your goals, no matter what they are. We're glad you're here. Log in, live well, and earn rewards!
Learn more here: How to Create a Wellness Account

Click on the link below to get started, and take the next step toward a healthier, happier future!
Create an account - if you have not signed in before, you will need to activiate your account:
Visit the Wellbeing Portal to join the challenge(s)
Select JOIN NOW and follow the on screen prompts
Returning user:
If you are a returning user, sign in with your username and password on the Wellbeing Portal
Questions? Contact MercyOne at questions@mercyonecustomercare.com
Phone: 844.325.4376
---
Newton Community School District Wellbeing Program Guide
Welcome to the NCSD wellbeing program, which runs September 26, 2022 - May 31, 2023. This guide contains instructions for joining the program, completing requirements, and earning rewards. All qualifying activities must be completed by May 31, 2023. Earn 300 out of 500 available points to receive a jacket, t-shirt, and $50 wellness stipend check.
Newton Community School District Wellbeing Program Guide
Download the Navigate Wellbeing app and get started tracking your activities today!


---
Featured Group Challenges
What are group challenges? Group challenges are a great way to stay connected with your organization, engage in healthy activities, and earn points towards your wellness reward. See the 2022 - 2023 Newton Community School District Wellbeing Program Guide for more information.
GROUP CHALLENGE #1
"Be The Spark"
September 26 - October 23, 2022
This challenge has been completed. Thank you to all who participated!
---
GROUP CHALLENGE #2
"Brighten Your Mood"
January 9 - February 5, 2023
Register online through your wellness account: January 2 - 15, 2023
From stubbed toes to personal woes, sometimes it seems like the world is out to ruin your sunny disposition. Join this four-week challenge for tips, tricks, and strategies you can use to focus on the positive and remain resilient in the face of obstacles big and small.
How to complete:
Complete daily tasks, then visit the wellbeing platform and check "I Did This" on your challenge to-do list.
Participate as: Fly solo
Last day to record: February 12, 2023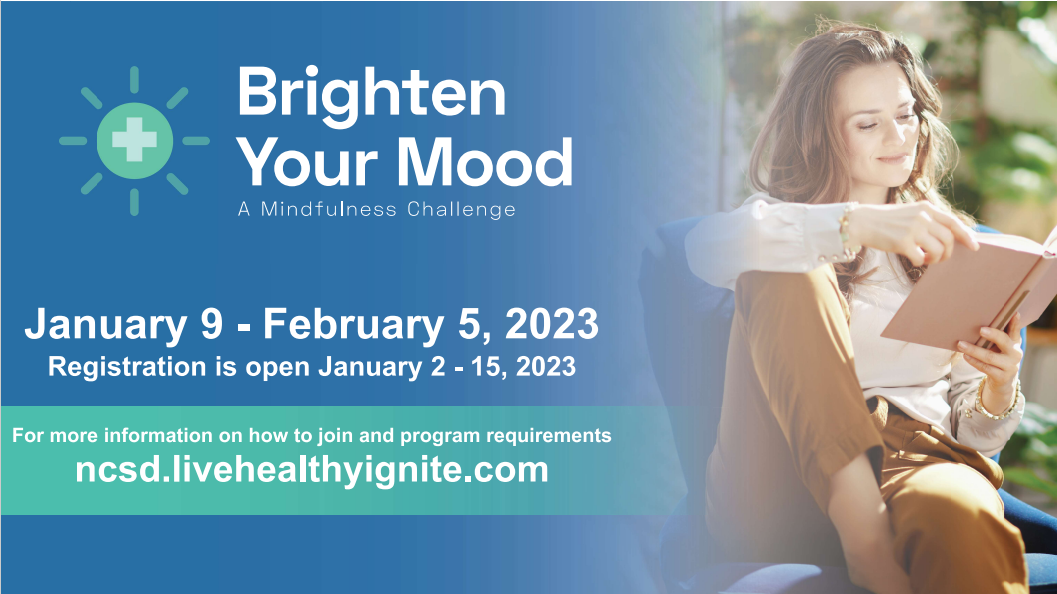 ---
GROUP CHALLENGE #3
"Spring Into Shape"
April 3 - April 30, 2023
Register online through your wellness account: March 27 - April 9, 2023
The grass is green, the air is getting warmer, and the flowers are starting to bloom - time to head outside and get moving! Join this four-week group challenge and track your activity minutes as you learn best practices for exercising your body and refreshing your spirits in the great outdoors.
How to complete:
Track your daily activity minutes with the to-do list on your wellbeing platform.
Participate as: Team or fly solo
Team size: 2-10
Last day to record: May 7, 2023
Questions? Contact MercyOne at questions@mercyonecustomercare.com
Phone: 844.325.4376
---