Traversa Ride 360
The Newton Community School District covers 195 square miles, which includes the communities of Kellogg, Lambs Grove, and Newton. Our Transportation Department takes great pride in assuring students a safe and reliable ride to and from school and school events. We are happy to announce the adoption of an innovative mobile device app entitled Traversa Ride 360.
Traversa Ride 360 allows you to view the real-time location of your child's school bus on your smartphone, tablet or computer. With it, you will have the information you need to send your children to the bus stop at just the right time, helping to protect them from inclement weather or other issues, and know when their bus is heading back at the end of the school day.
Traversa Ride 360 is free to use, and tracking features are:
Shows the real-time location of your child's bus on a map
Gives scheduled and actual arrival times at home and school for bus routes
To access Traversa Ride 360:

Download the mobile app by visiting the App Store or Google Play and search for "Traversa Ride 360"
Once you have the app open, follow the steps below to set up an account to track your child's school bus:

Click the 'Sign Up' button
Enter 'Newton Community School District' under 'Find Your District'.
Create an account by setting up a username & password, submit.
To add your student enter their Student ID number

a. You can find your student's ID number in the Infinite Campus Parent Portal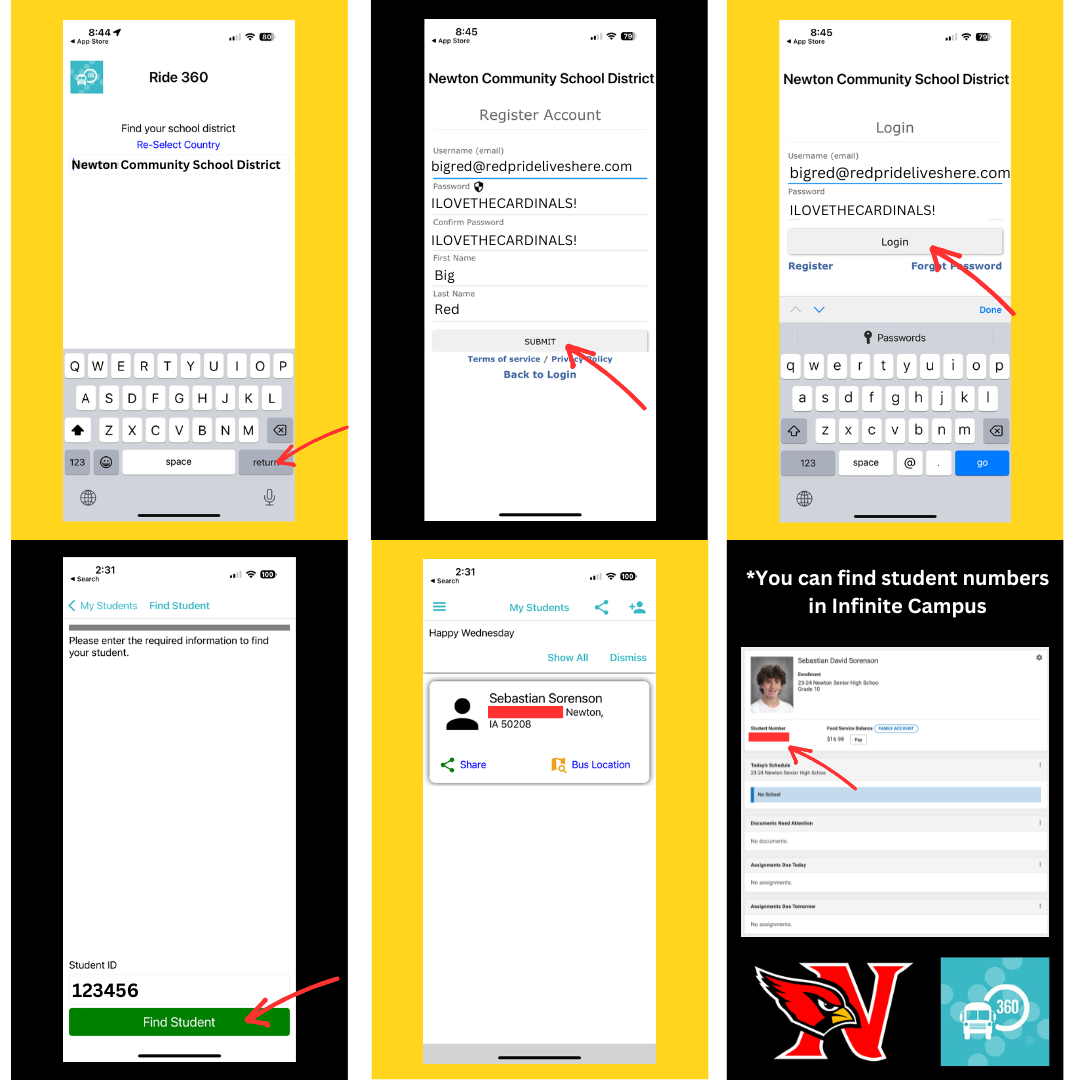 Once you confirm your information, your account is set and you are ready to begin using Traversa Ride 360.
Should you have any questions, please contact the NCSD Transportation Office at 641.792.4493.