NCSD GIVING BACK THIS HOLIDAY SEASON!
Thank you to everyone who gave back and contributed to the real meaning of Red Pride this Holiday Season! Your hard work paid off and made a difference in the Newton Community!
2021-2022 Athletic Year in Review
We had an ample amount of Athletic Success in 2021-22 Season! Congrats to all the hard work that was put in by all the athletes, coaches, and those that came out to support the teams.
Kelly Sorenson: Staff Feature
Kelly Sorenson has been a member of our staff for many years, and we are excited to have her join NCSD in a new position! With Kelly in Communications and Outreach, she has a chance to make a big impact on the District and help connect those in the schools with those in our community.
UPCOMING DATES
December 22nd

Winter Break Begins
Highlights from the meeting on December 12th, 2022 here!
---
Dollars for Scholars
The Newton Dollars for Scholars® chapter, located in Newton, Iowa, is a nonprofit foundation that supports academic success in our community. As part of Scholarship America's® national network of locally based, volunteer-driven Dollars for Scholars chapters, our mission is to mobilize our community on behalf of postsecondary education success for our students.
Dollars for Scholars chapters like ours help hometown students achieve their educational goals by raising scholarship funds, establishing endowments, providing assistance with college readiness and the financial aid process, and distributing scholarships each year.
Last year, $197,500 was awarded to students in scholarship funds by Dollars for Scholars. Some of these scholarships are renewable, and help encourage students to continue their college education. In its 36 years, Newton Dollars for Scholars has awarded over 3,307 scholarships totaling more than $2,450,150 to Newton Senior High School, Basics & Beyond High School, and WEST Academy High School graduates.
This year we ask seniors to please join us at our January meeting in 2023 to learn about how they can fill out the application and apply.
Scholarships are received on May 5th, at our Awards Ceremony.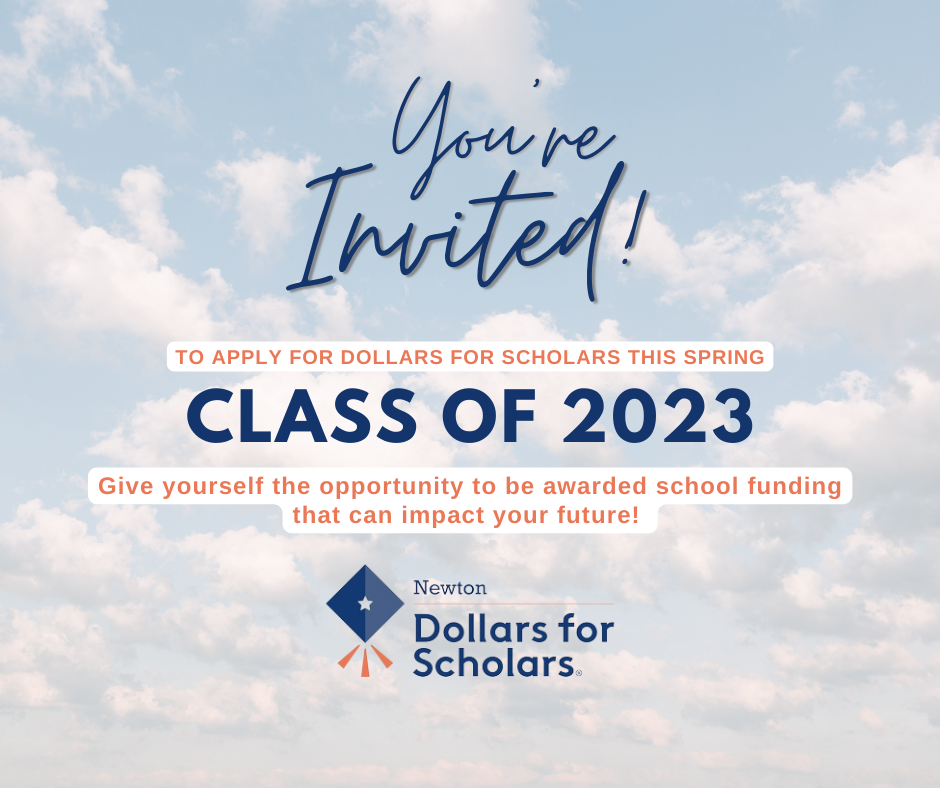 REMINDER: NOMINATE A TEACHER TODAY
Cardinal Families: The Newton Community Educational Foundation (NCEF) is looking for great stories of learning and life changing moments from those who have been inspired by one of our teachers! If you are a parent, alumni, community member or student, you are eligible to nominate a teacher.
Nomination Forms are due: Sunday, January 1, 2023
CLICK HERE TO COMPLETE A NOMINATION FORM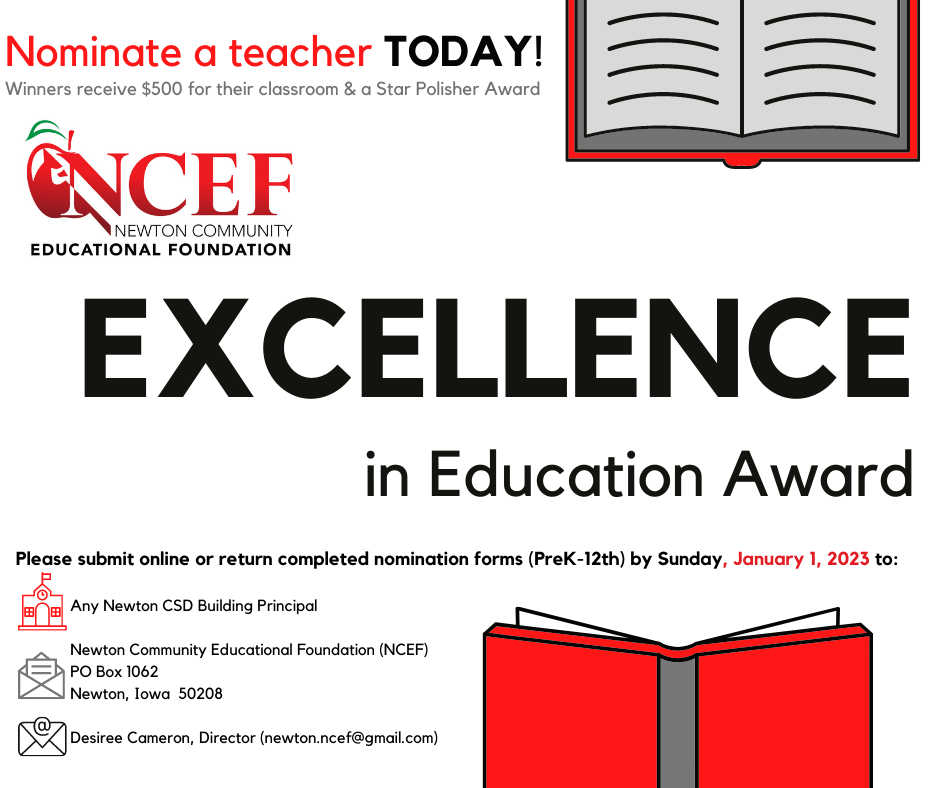 INCLEMENT WEATHER INFORMATION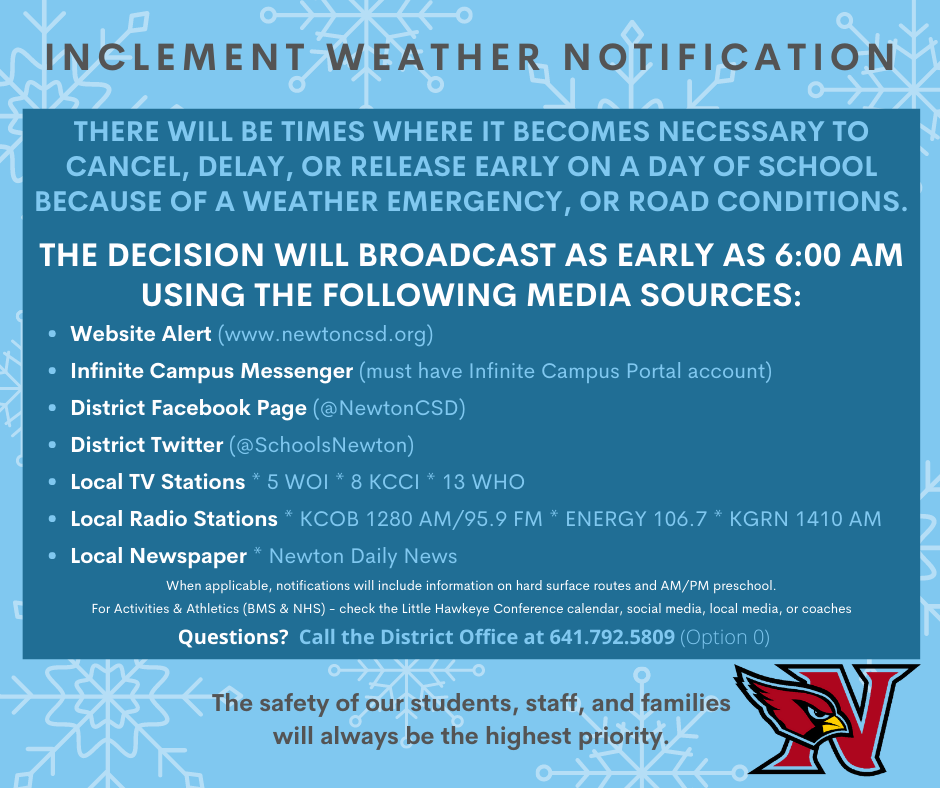 MORE INFORMATION