June 18, 2021
Cardinals,
The school year is over and I want to thank everyone for their hard work throughout the year. We had a very successful year and made it through the COVID-19 pandemic with our Return to Learn Plan. We had some end of the year celebrations in Cardinal Nation to begin the process of moving forward and returning to a "more normal" atmosphere. We have brought closure to a challenging year.
Our average daily attendance in the Newton Community School District before COVID has hovered around 95% for the school year. During our 2020-2021 school year we had an average daily attendance of 94%. While we were a little lower during the school year than in the past, we had one of the most successful winters we have seen with attendance. November through February had an average daily attendance of more than 0.5% higher than the previous year. Our Health and Safety committee did an outstanding job of making sure our schools were looking out for the well-being of our students and staff.
Because of our constant attention to the health of our Cardinal family, we were able to host some major events which people have come to enjoy and look forward to. Newton High School graduation was back at the Maytag Park in traditional fashion with the Class of 2021 taking that big leap to the next stage of life. We had six more individuals inducted into the Hall of Fame on June 12, 2021 during Alumni Reunion Weekend with many Newton Alumni in attendance from classes as far back as the Class of 1949. And most importantly to many of our students, we were able to have end of the school year activities where kids were able to interact with each other and celebrate the completion of their year.
Thank you families, community members, students, and staff. We did it!!
Yours truly,
Tom Messinger, Superintendent
Newton Community School District
Newton has had years of Alumni, and years of Red Pride! Hear how much Newton has meant to Alumni over the year, and helped them grow into the person they have become.
ELL Program at Newton Community School District has grown and is an important asset in helping students ready for the classroom as an English Learner.
Meet Mark Thayer- Member of the Newton Community School District Board of Education, and community member who deeply cares about the Newton School District.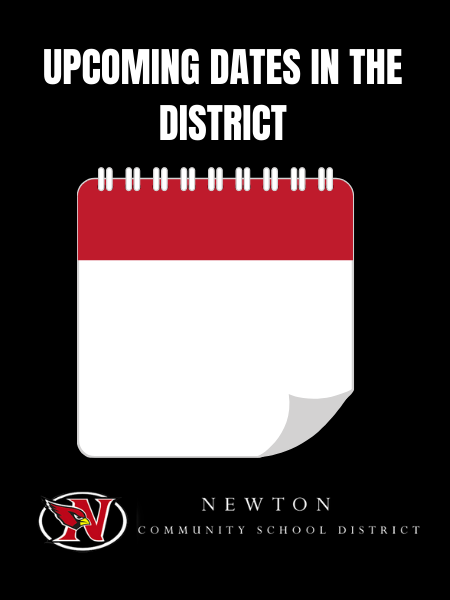 GRAB & GO Meals (District-11:00 am - 12:30 pm)
District Office Closed FRIDAYS over the Summer
June 28th- Extended Office Hours: Student Re-Enrollment

4:30pm-7:00pm
Extended office hours for re-enrolling students are available through our Central Registrar's Office at the EJH Beard Administration Center (1302 1st Ave W - Newton)

June 28th- School Board Meeting

6:30pm-9:00pm
EJH Beard Administration Center- Room 105A/ via Zoom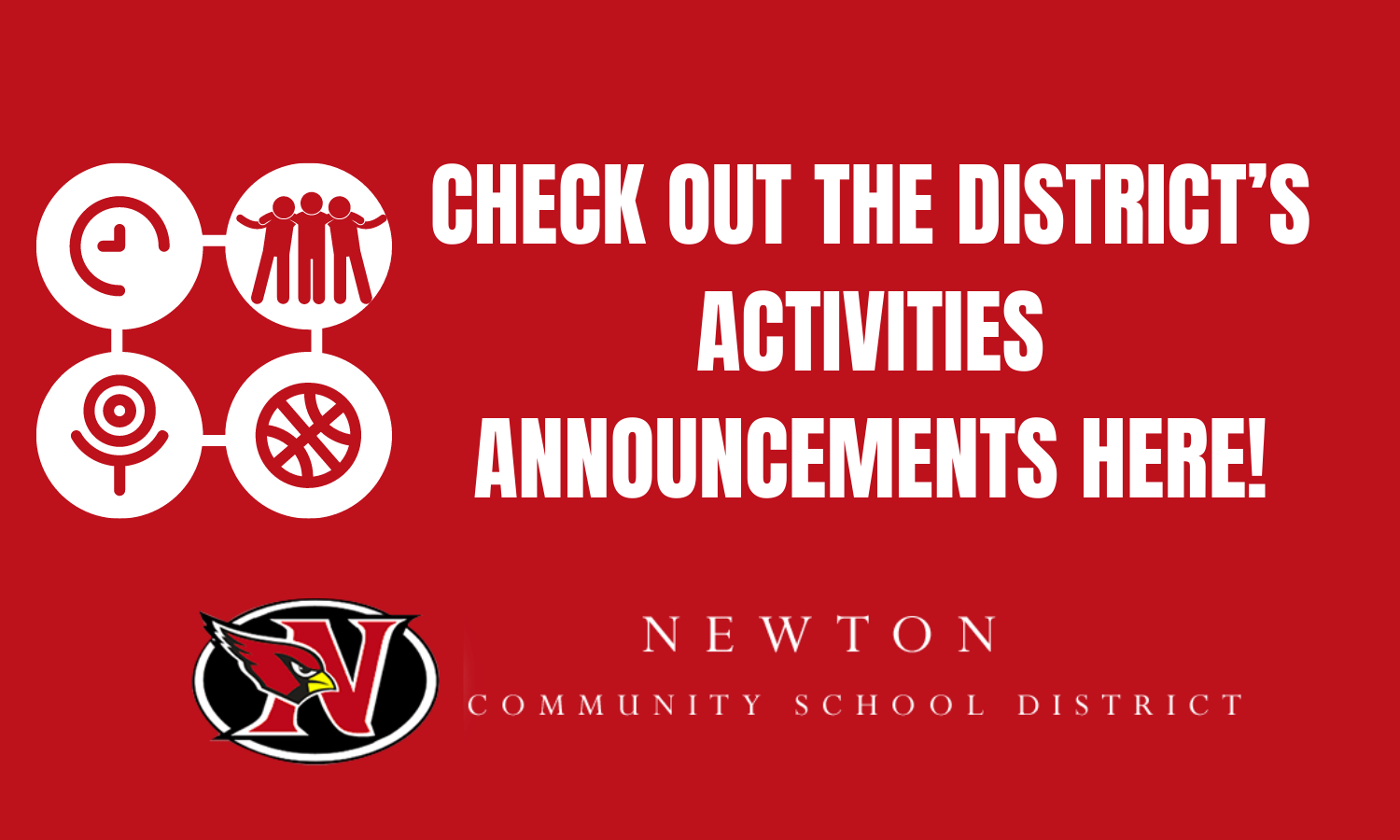 CLICK HERE FOR ALL ACTIVITIES IN THE DISTRICT!