September 30, 2022
Cardinals,
There are many reasons for the entire community of Newton and the whole Newton Community School District to be both excited and proud. We have amazing support, tremendous successes, and a high level of determination. These areas are all the evidence I believe is necessary to make the decision to be a part of our Cardinal family.
I would like to start by thanking the City of Newton, the Newton YMCA, and Peck Child Development Center for partnering with the Newton Community School District. Our partnership with the City provides athletic space for school programs, enhances community engagement, and supports school and community functions. Our partnerships with the Newton YMCA and Peck Child Development Center establish a consistent preschool program across our community and help support before and after school programs for families. These types of programs strengthen a community and demonstrate a desire to support our town and community.
Many successes are evident throughout the entire school year. Just last week we were given another announcement about student success. Leo Friedman was named a National Merit Scholarship Semifinalist. A total of 1.5 million students entered the competition by taking the PSAT. From there, 50,000 students were immediately recognized based on their scores. Of those students, 16,000 were named semifinalists. Leo was one of the 16,000 in this nation-wide program reaching this milestone! Congratulations Leo!
Our determination keeps us going. Our dedication will make us successful. I challenge everyone to be a part of it! Be a community supporter. Be engaged in our school district. And be proud to be a Cardinal! We are honest, caring, positive, fun, and supportive.
Yours truly,
Tom Messinger, Superintendent
Newton Community School District
Homecoming Recap
What a fun week at Newton's Homecoming! Check out some highlights and what happened this year at Homecoming 2022.
Frankfest
Newton Community School District would not be the same without the community of Newton. We are glad to participate in community driven events, and had a blast this year at Frankfest.
Leo Friedman- Student Feature
Leo Friedman, Senior at Newton High, is a Semi-Finalist National Merit Scholar. Learn about what a National Merit Scholar is and the work Leo has put in over the years to achieve this standing.
UPCOMING DATES
Celebrate National School Lunch Week
October 10th-14th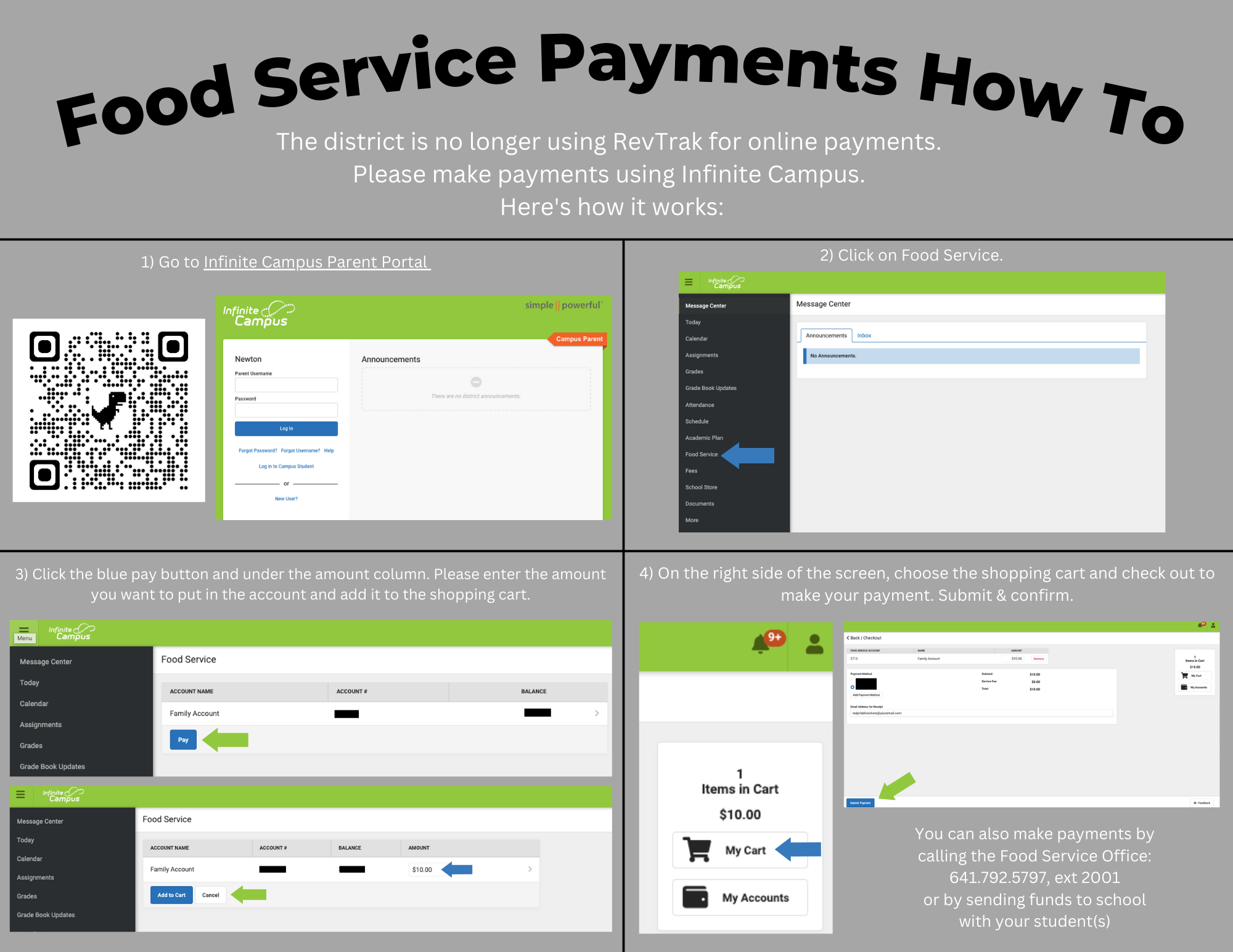 *NEW for 2022-2023*
School meals are NOT free for all students this year like they've been in the past. The federal government is not funding free meals for everyone any longer.
Please check your student(s) meal account balance, & deposit funds. If you'd like to fill out a free & reduced application, please do! Your family might qualify! Completed applications can be turned in at any school office, or emailed to millerj@newton.k12.ia.us.
Thanks for your support of our school meals program!
Watch Video for more info HERE! (English)

Watch Video for more info HERE! (Spanish)
---
SCHOOL BOARD HIGHLIGHTS
CHECK OUT THE BOARD HIGHLIGHTS FROM SEPTEMBER 26TH, 2022 HERE!
---
UPCOMING EVENTS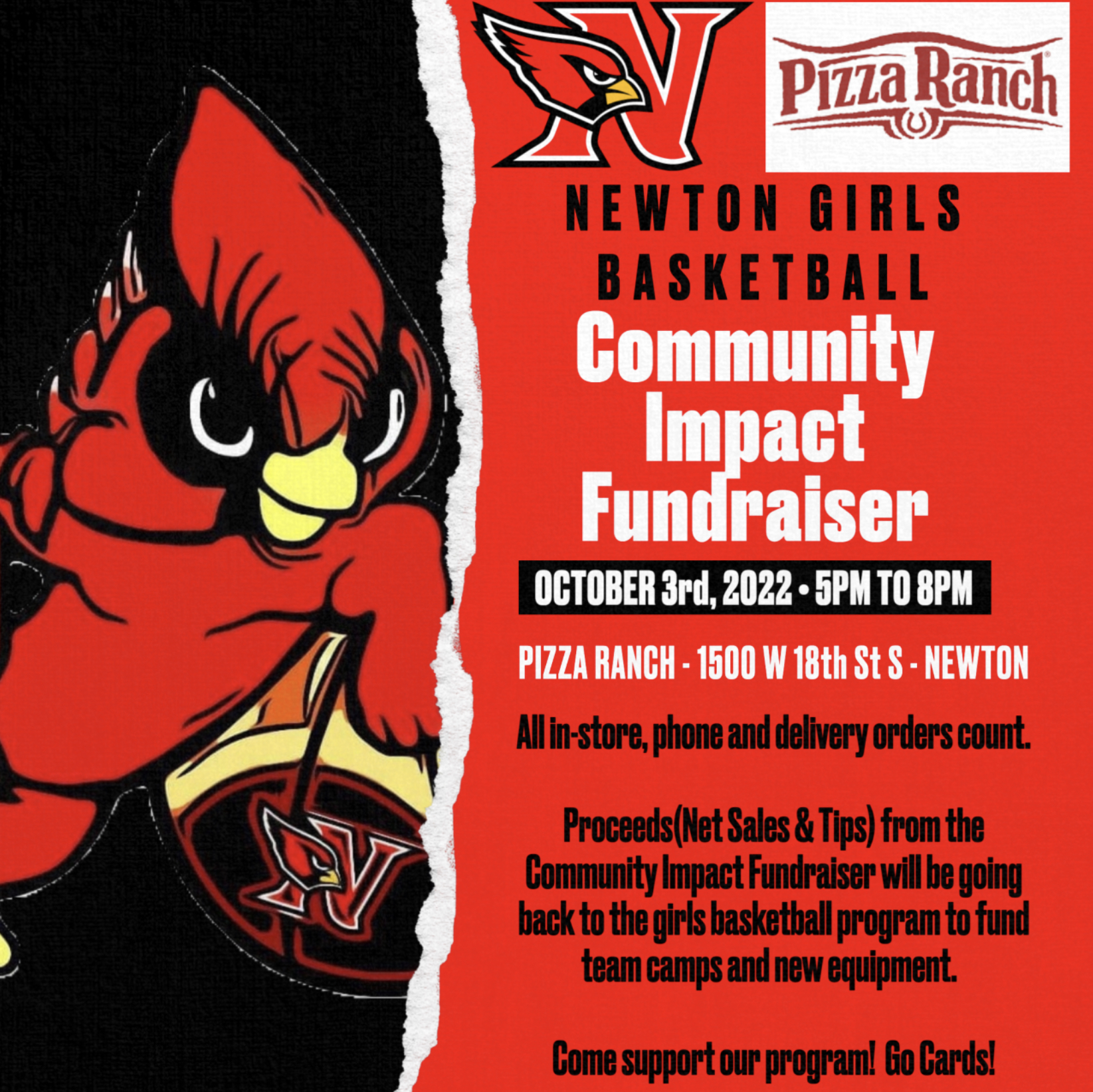 National School Lunch Week is coming:
October 10-14, 2022. We would love for you to be a celebrity server at lunch one day that week...are you in?!? The kids would be super excited to see you when they come through the lunch line.
Time & commitment involved: minimal. You choose the day(s) you'd like to serve lunch, & which school(s) you'd like to work in. Lunch time usually lasts 1.5 hours at the elementary schools, & 2 hours at BMS & NHS.
Energy required: that's up to you! Interacting with the kids & giving them a smile with their lunch is always encouraged.
Please give it some thought & let me know 1) if you're willing to be a celebrity server, & 2) what questions you have.
This year's theme is Peace, Love, & School Lunch- so if you've got some groovy clothing, feel free to wear it to lunch!
Contact: millerj@newton.k12.ia.us