School meals are NOT free for all students this year (2022 - 2023) like they've been in the past. The federal government is not funding free meals for everyone any longer.
Please check your student(s) meal account balance, & deposit funds. If you'd like to fill out a free & reduced application, please do! Your family might qualify! Completed applications can be turned in at any school office, or emailed to millerj@newton.k12.ia.us
Thank you for your support of our school meals program!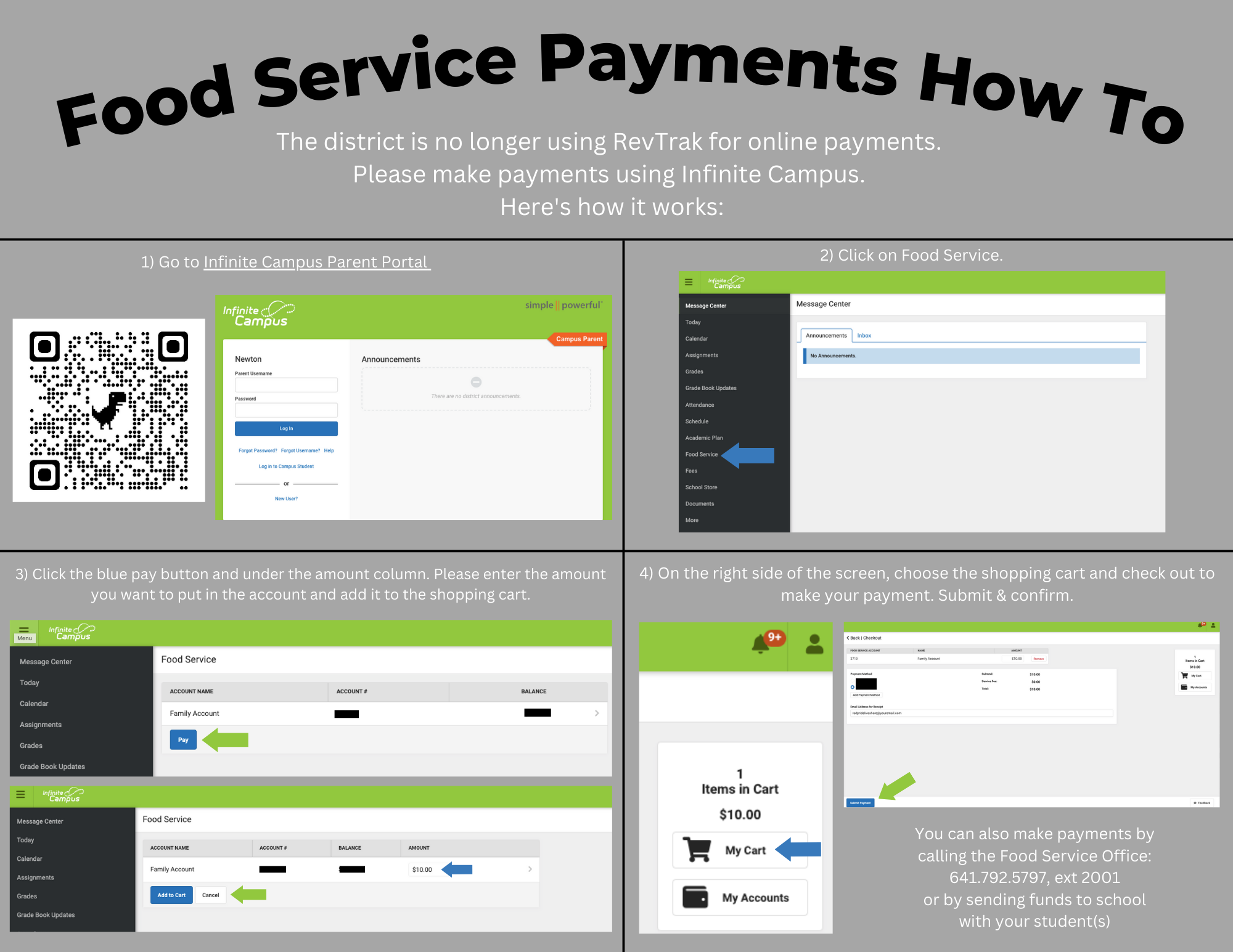 Questions? Contact Julie Miller, Food Service Supervisor at millerj@newton.k12.ia.us or 641.792.5797 X2001