Newton Cardinals - Hall of Fame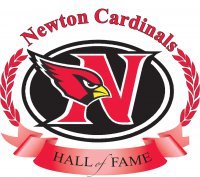 Would you like to recognize an individual or organization for significant contributions to NHS and their community?
---
The primary purpose of the NHS Hall of Fame is to recognize individuals (alumni, retired staff) or organizations that made significant contributions to NHS and continued making contributions to their Community (local, state, national or international). The recognition of these individuals is intended to highlight and encourage a tradition of excellence, commitment and personal dedication at Newton High School.

Click here for the 2023 Hall of Fame Nomination Form
The deadline for submitting nominations is April 10, 2023
You may submit nominations in two ways:

via postal mail to Newton High School (c/o Hall of Fame Committee) 800 East 4th Street South, Newton, Iowa 50208

Selected candidates will be inducted into the NHS Hall of Fame during NHS Alumni Reunion Weekend - June 9 - 10, 2023
Questions? Contact Ryan Rump, Director of Activities & Athletics
Ryan Rump
Administration - Director of Activities & Athletics
641-792-5797
Newton High School